Let's connect the construction community online together
Advance your career in a leading technology business with a great team culture.

Here at iseekplant, we're an online marketplace that provides digital services for thousands of suppliers in Australia's booming construction sector.
At the heart of it, we're a technology business that helps the construction community connect online. We're always on the lookout for talented digital professionals that are passionate about their work and can embrace our company values.
So, if you're talented, interested in working in a dynamic, flexible, collaborative environment, and want to be part of our extraordinary journey, then let's make sh*t happen together.

Make the decisions for our suppliers, seekers and businesses that are best in the long run.
We value professional evolution as a driver for business growth.


Our best stuff started small, but we make bold bets backed by data.

Have fun and handle challenges with perspective.

We believe our culture drives high performance, so we prioritise it.
What our people say about us
I've been at iseekplant for almost four years, managing our awesome key customers. I love being on the digital journey with them, where every day is different. I know our offering works, I've seen the results and how our happy customers renew year after year. I thrive on continually learning and being coached by our leadership, which results in a really strong company culture.
Yvette - Sales
I'm so proud to be a part of a team that puts their hearts and souls into the products they deliver. I've seen the data driven results and the major successes we have delivered. We keep pushing our products and services further, and we continue to grow, develop and improve as a team. I've seen a big transition and evolution in my two years of service and am excited to see where we go in the future.
Rhys - Design
It's our culture and our people that truly stand out for me at iseekplant. I love the deep and complex problems that take the combined efforts of multiple people to unpack and solve, and the opportunity to "get there first" with a lot of the technology we build. I believe in iseekplant's ambition to connect construction seekers and suppliers seamlessly for amazing results.
Greg - Software Engineering
Even if there are no job openings that fit your skills and experience right now, we're still interested in hearing from you. Shoot us an email at careers@iseekplant.com.au and tell us how your unique experience will be valuable to our team.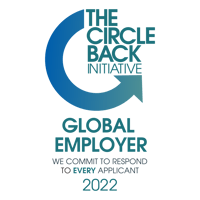 We are a 2022 Circle Back Initiative Employer and commit to respond to every applicant.